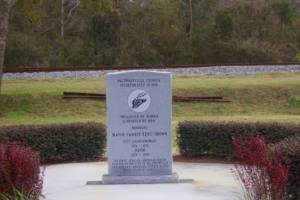 Walthourville City Hall
The City of Walthourville was the first to have an all-female Mayor and Council in 1974 and the first city in Georgia to have an African-American female mayor in 1978. This monument at Walthourville City Hall honors Mrs. Carrie Kent-Brown for the role she played in Walthourville being "organized by women, supported by men."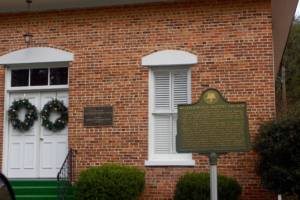 Walthourville Baptist Church
Walthourville Baptist Church is the oldest church in Walthourville. Originally founded in 1806 under the name  North Newport Baptist Church, the Church moved to its location  on Vandiver Road in 1923. It was renamed Walthourville Baptist Church in 1952. The Georgia historic marker for Walthourville Baptist Church was erected in 2013 by the Liberty County Historical Society.
Old Train Depot
The first Walthourville City Hall was housed in the old Walthourville train depot, which was purchased from the Seaboard Coast Line Railroad Company in 1978. In 1980, the building was moved from near the railroad tracks to across the railroad tracks. After being renovated, the old depot was used as the Walthourville City Hall and Walthourville Post Office. In 2009, the old city hall became the Walthourville Police Department. Currently, the building presently houses the Post Office and Walthourville Police Department. (Source: Georgia Railroad History and Heritage)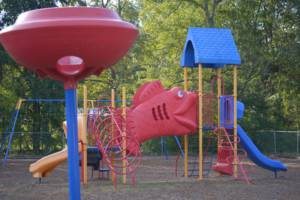 Johnnie B. Frasier Park
The Johnnie B. Frasier Park is a community park located on Shaw Road. It features a basketball porch, covered staging area, picnic tables, and open space. Pavilion rental is available through the police department. Call 912-368-7501 for cost and reservations.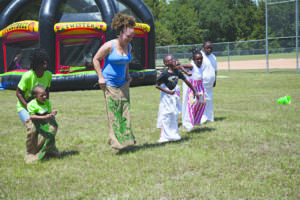 Hillery Park
Hillery Park is a public park located on Carter Road. It has picnic table seating for 50, restrooms, kitchen and large charcoal grill with an adjacent playground, walking trail and softball field. Park rental is $25 for a half day and $50 for a full day. Call 912-876-5359 to reserve.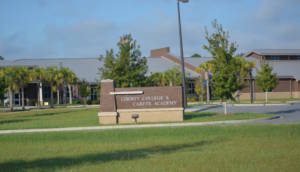 Liberty College & Career Academy
The Liberty College & Career Academy is a cooperative effort among the Liberty County School System, Savannah Technical College and local businesses represented by the Liberty County Chamber of Commerce and the Liberty County Development Authority. Located at 245 Dorsey Road, this facility allows students in the Liberty County School System to obtain college credit while gaining the skills, training and ethics necessary to obtain viable employment in the workforce of Liberty County. For more information about LCCA, call 912-876-4904 or visit the LCCA website.
Waltrich Plastics
Waltrich Plastic Corporation is a family-owned and operated company that we are proud to have as part of our business community. Since moving its operations here in the 1970s, the corporation has grown and continues to receive recognition for manufacturing its monofilament yarns used to make trampolines, shade cloth, wind screens, filters, silt fencing, ropes and a variety of other end products. Waltrich also continues to weave some of its yarns into fabrics for lawn chair webbing, barricade tapes, binding tapes and other specialty products.